-Click on the product page links below for more information and to order using PayPal-
---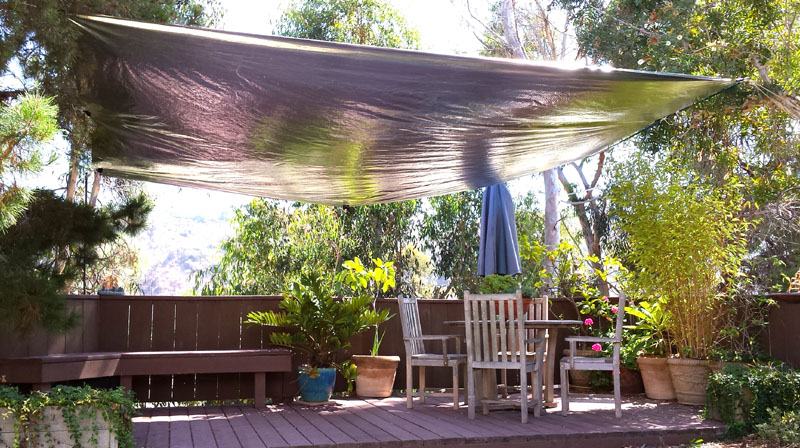 Reduce high temperature summer solar heat gain on roofs, walls, cars, boats or tents with either of our two Reflective CoolTarps-- the coolest solar tarps made. Both keep interior spaces much cooler by reducing solar heat absorption on the surface. Lightweight SolaReflexx CoolTarp (left photo) reflects over 95%
of the sun's heat and all of the light away from sunlit surfaces. It comes in an 8' width and can also be used to increase plant growth by reflecting light towards plants.
Snow White CoolTarp (right photo) is nearly as reflective, is much thicker, stronger, best for long term home or RV roof installations, and allows a small amount of sunlight to pass through. It comes in a 12' width by various lengths up to 350 feet long and can be secured on a flat roof with bricks or tiles, and with our pressure grommets or smooth edge board or pole. With slight modifications, it becomes our new RainTarp and makes an ideal rain water collection surface that harvests pure drinking water from the sky as one of two of our upcoming Rain Drinking Water Collectors. (More below)
---
---
Turn sunlit windows into giant solar radiators in winter with our interior black see-through Solar Heating Drapes (left) to save on high winter heating costs.
Or you can lay them flat on a sunlit floor near unshaded windows.
In summer, cool outdoor patio or camping areas, or reduce heat loss through windows in winter with our reflective Thermal Barrier Fabric (right). It's also a perfect plant frost or summer heat protector. For more details and to order click here: Solar Thermal Fabrics.com.
---
---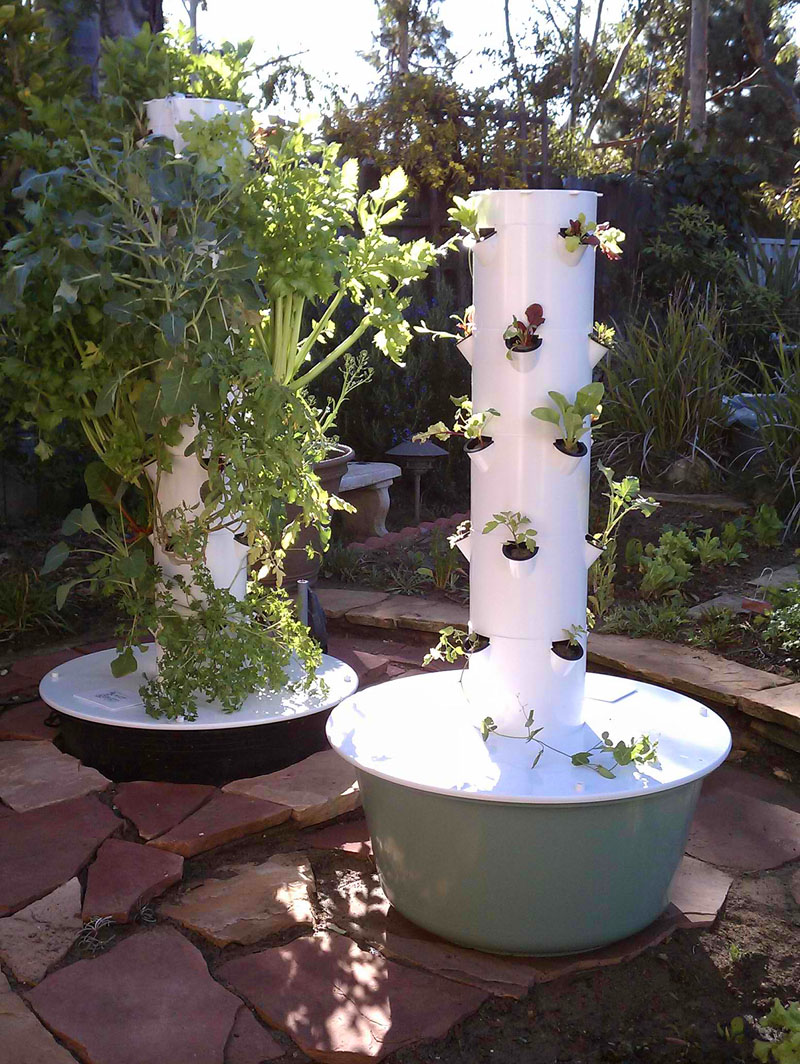 The amazing aeroponic vertical Tower Garden pure food growing system from Juice Plus+ Company
is the most advanced and most popular growing system made. Plant roots grow in the air and and it uses no soil or growing medium. Plants thrive and consume pure, natural mineral plant nutrients for the healthiest, tastiest home-grown fruits and veggies that grow up to 60% faster, with higher levels of nutrients than field grown plants. And it is easy to set up and use outdoors or indoors with grow lights. Watch for our upgraded hybrid Veggie Garden2go Hydroponic root and pot growing system that can be used as a Tower Garden accessory, shown below.
---
---
Generate the fastest, hottest solar heating, cooling or solar cooking with our upgraded SolaReflexx diffused solar reflector foil that comes in a two, four and eight foot width and is weather resistant. This upgraded diffused foil reflects over 95% of the full spectrum of sunlight and also works well for increasing food plant growth, daylighting to send sun light indoors, and for photographic uses. On the same page also have a look at our top-rated mirror surface SolaReflex AA Panels for solar thermal heating concentrators or daylighting uses and BlackFlex Solar absorption foil.

---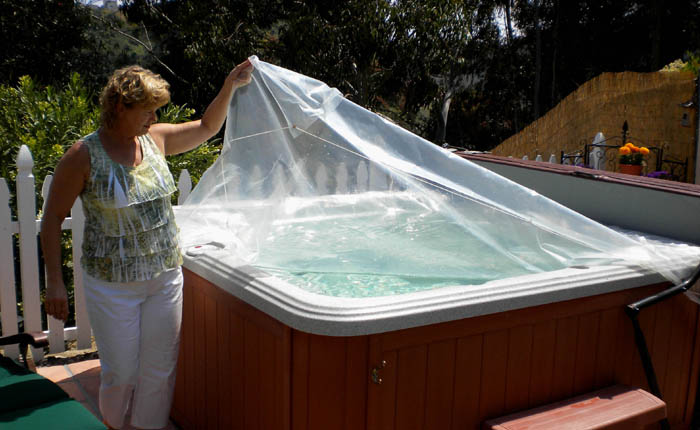 This lightweight, durable ClearDome Solar Water Heating Film is designed for full sun exposed home spas or pools 8' and smaller. The special UV-resistant, long life film covers the entire pool or spa over the edge and floats on top of the water to allow solar energy to pass through and warm the water 10-15 degrees or more every sunny day while trapping the heat by preventing evaporation. It turns the water into a giant solar heat absorber and reduces heating costs by up to 95% in summer months.
---
Click on the product pages below for more information and to order-
Aeroponic Tower Garden food/herb growing system · · SolaReflex and Snow White CoolTarps for cool roofs, walls, indoor growing ·Heating drapes/Thermal barrier fabric · SolarReflex 97% diffused reflector foil · SolaReflex AA 95% mirror reflector and daylighting panels
---
---
ClearDome Solar Thermal
© 1999-2022, ClearDome Solar Thermal, 30650 Rancho California Rd., Ste. D406-104 Temecula, CA 92591 U.S.A.
619/990-7977
1/7/2022